We're proud to announce that The Fucking Word of the Day is now called The Effin' Word.
A new work-safe name with the same great content you've come to expect.
Words Trending Now
---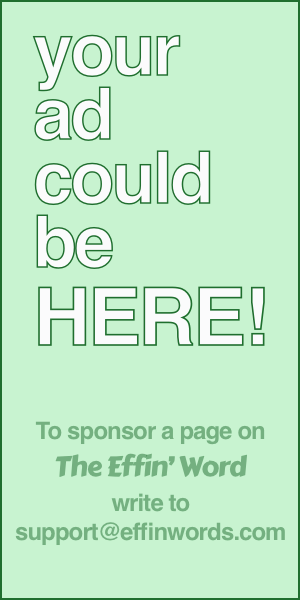 The Word of the Day
December 9, 2023
---
---
Get the daily Word of the Day email!
Improve your lexicon with new words, definitions, and example narratives every day of the week.